---
Fairbanks Breast Cancer Support Group 
Dragonflies
All meetings are open to cancer patients, survivors and interested individuals. Our meetings are from 7-8:30 pm in the conference room of the J. Michael Carroll Cancer Treatment Center, usually the 3rd Thursday of the month. 
Each meeting will have a half hour – 45 minute presentation or workshop to be followed by a discussion support forum.  Topics are posted on the Facebook page monthly – in Facebook search or select the link Breast Cancer Support Group Dragonflies
Questions? Please email: fbksbreastcancer907@gmail.com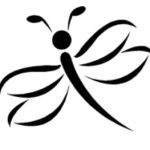 The Dragonfly is a symbol of hope, change and love.