Marilyn Konte, RN
Practice Manager
907-328-5858
Marilyn arrived in Alaska from Montana in 1981 and has worked with Fairbanks Cancer Care since 2000. Initially she worked as a registered nurse in the chemotherapy room, evolving into nurse/clinic management. She has witnessed much growth and change in cancer care during this time and is proud of the FCCP team that makes up-to-date quality cancer care in Fairbanks a reality. Marilyn is an Oncology Certified Nurse and is active with the Oncology Nursing Society and Denali Oncology Group. Outside the practice, Marilyn enjoys reading, cycling, walking, and spoiling the grandchildren.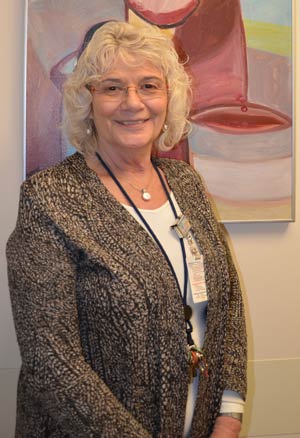 Marilyn Toupe, RN, OCN
Practice Manager
907-459-2812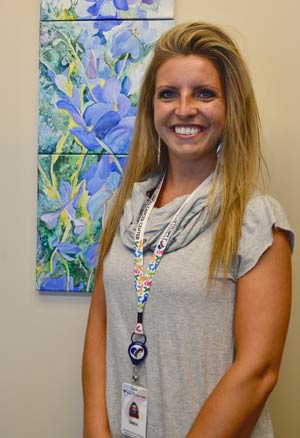 Sara Hartman
Business Manager
907-459-2811

Sara Hartman
Business Manager
907-328-5856
Sara was born and raised in Alaska. She began her career with FCCP as a receptionist in 2012 and has worked with or in all departments within the practice. Sara is passionate in her desire for acquiring financial assistance for patients when available, allowing patients to focus on their treatment. She has successfully assisted many of our patients in obtaining co-pay relief through special programs and foundations. Outside of work, Sara enjoys outdoor adventures with her husband and children and is active in Fairbanks community events.

Michelle Coleman
Operations Manager
907-328-5758
Michelle came to Alaska from Vermont by way of Hawaii. Michelle joined FCCP in January 2016. She is dedicated to coordination of clinic activities to assure the clinic operates smoothly. Her duties include IT coordination, special projects, working with outside vendors, and logistics. Michelle also fills the role of co-assistant director of our yearly community outreach event "Far North Fiddle Fest". When not at the clinic, Michelle enjoys the Alaskan outdoors, ice hockey, knitting, and sewing.