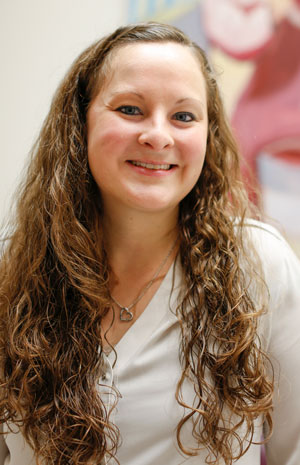 Brittany B. Stepovich, ANP-C, AOCNP
Specialty: Medical Oncology and Hematology
Brittany Stepovich, ANP-C, AOCNP, first started at the J. Michael Cancer Center as a nursing student in the spring of 2005.  There, she spent summer and Christmas breaks under the watchful eye of the physicians at the Fairbanks Cancer Treatment Center while completing her Bachelor of Science degree in Nursing at Loyola University in Chicago.  Nearing graduation in 2008, Dr. Carroll convinced Ms. Stepovich to further her education as a Nurse Practitioner.  She attended the Adult Oncology Nurse Practitioner program at the University of California Los Angeles and returned to Fairbanks Cancer Care Physicians in September of 2010 after completing her master's degree.  Ms. Stepovich is the recipient of numerous awards and recognitions, including the Fairbanks Community Nurse Practitioner Award for 2015 and the AANP Alaska State Nurse Practitioner Award in 2016.
Outside of work, Ms. Stepovich enjoys team sports, traveling, spending time with family, and visiting family-owned goldmining property in the summer.
Board Certifications:
Certified as an Adult Nurse Practitioner through the American Association of Nurse Practitioners (AANP)

Certified as an Advanced Oncology Certified Nurse Practitioner (AOCNP) through the Oncology Nursing Certification Corporation (ONCC)
Affiliations:
Alaska Nurse Practitioner Association

American Association of Nurse Practitioners

The International Nurses Association

Oncology Nursing Society

Advanced Practitioner Society for Hematology and Oncology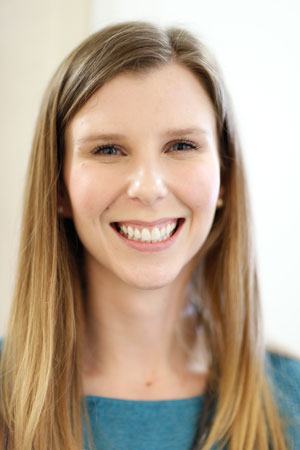 Britni Browning, MCMSc, PA-C
Specialty: Hematology and Oncology
Britni Browning, MCMSc, PA-C, comes to Fairbanks Cancer Care Physicians (FCCP) from North Pole, Alaska and feels privileged to provide quality care to the interior community and beyond.
Britni attended the University of Alaska Fairbanks for a Bachelor of Arts in Biology with a minor in Psychology.  She completed her Master's in Clinical Medical Science and Physician Assistant program at Barry University in Miami, Florida in 2014.  While completing a rotation for her program with the Drs. Cox, she found herself drawn to hematology and oncology cases.  She joined the FCCP team in March of 2015.
When not at the clinic, Britni enjoys cross-country skiing and knitting during the winter months, making the most of the Alaskan summers by hiking, fishing, and gardening, and spending time with her three dogs.
Board Certifications:
National Commission on Certification of Physicians Assistants (NCCPA)
Affiliations:
Advanced Practitioner Society for Hematology & Oncology